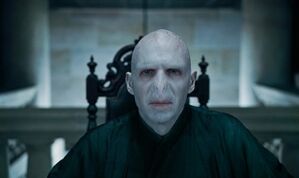 Known Members
Edit
Thomas Frederick Riddle-Muggle squire.
Mary Riddle-wife of Thomas Riddle, and retailer for the Lady Margaret Nurseries branch of the British Association of Garden Centres.
Thomas George Riddle-son of Thomas Riddle and Mary Riddle, and Muggle gentleman.
Merope Riddle (nee Gaunt)-wife of Tom Riddle, Sr., and traumatized pure-blood witch. (see Gaunt family)
Thomas Marvolo Riddle (a.k.a. Lord Voldemort)-son of Tom and Merope Riddle, and the most notorious dark wizard of the late 20th century.
Related Families
Edit
Ad blocker interference detected!
Wikia is a free-to-use site that makes money from advertising. We have a modified experience for viewers using ad blockers

Wikia is not accessible if you've made further modifications. Remove the custom ad blocker rule(s) and the page will load as expected.